Horowhenua Abuse Liaison Team was founded in 2006 by representatives of several agencies who saw a need to work together to get the best results for those seriously in need of one or many of their services.
Our team covers Horowhenua and Ōtaki.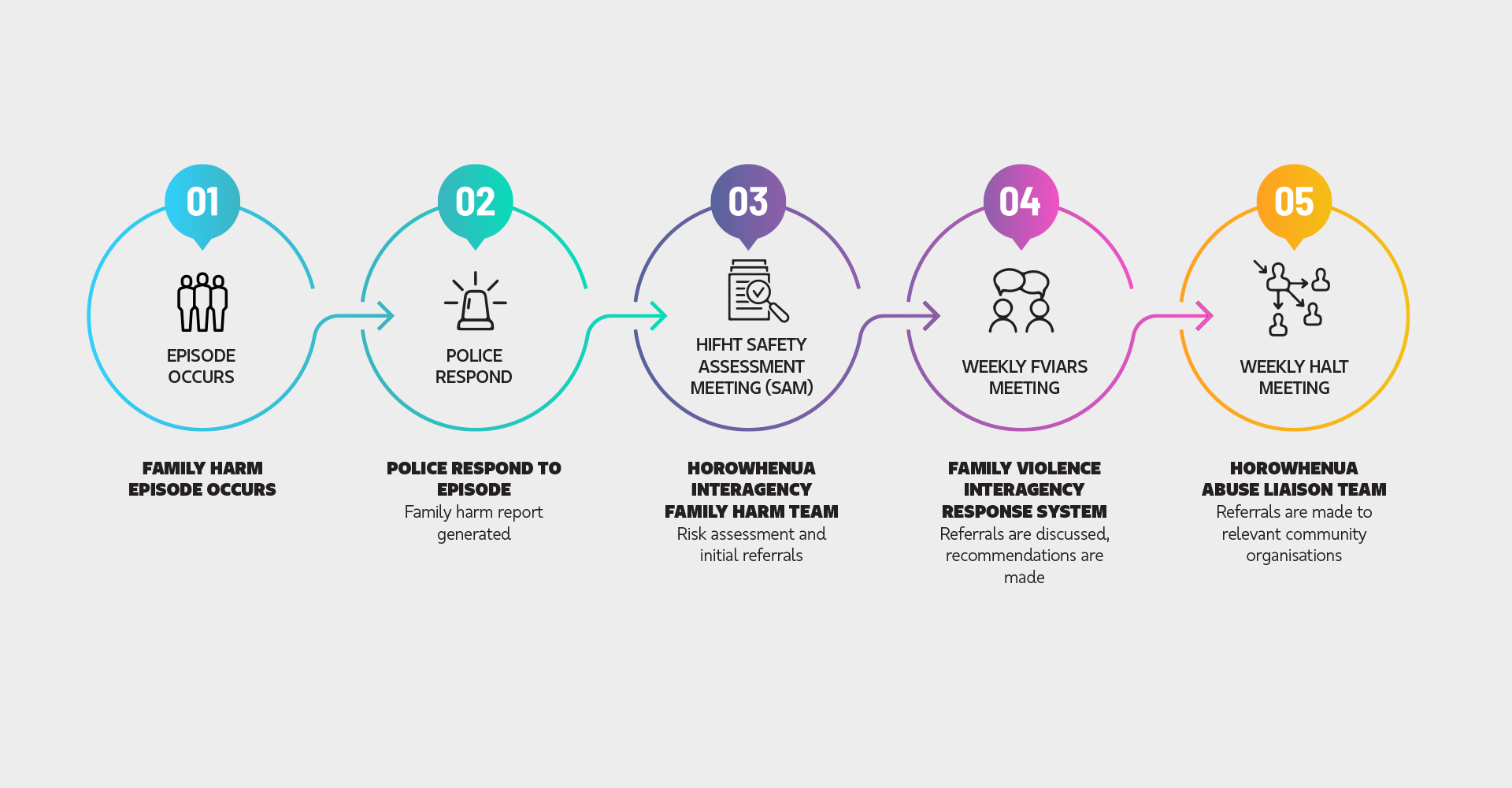 HALT spearheads a coordinated approach to connecting the right organisations and agencies to the people that rely on their services as a result of abuse, violence or family harm.
While it doesn't provide any direct services, the team collaborates with all relevant organisations and agencies to offer the right service at the right time to those in need, while also monitoring their progress.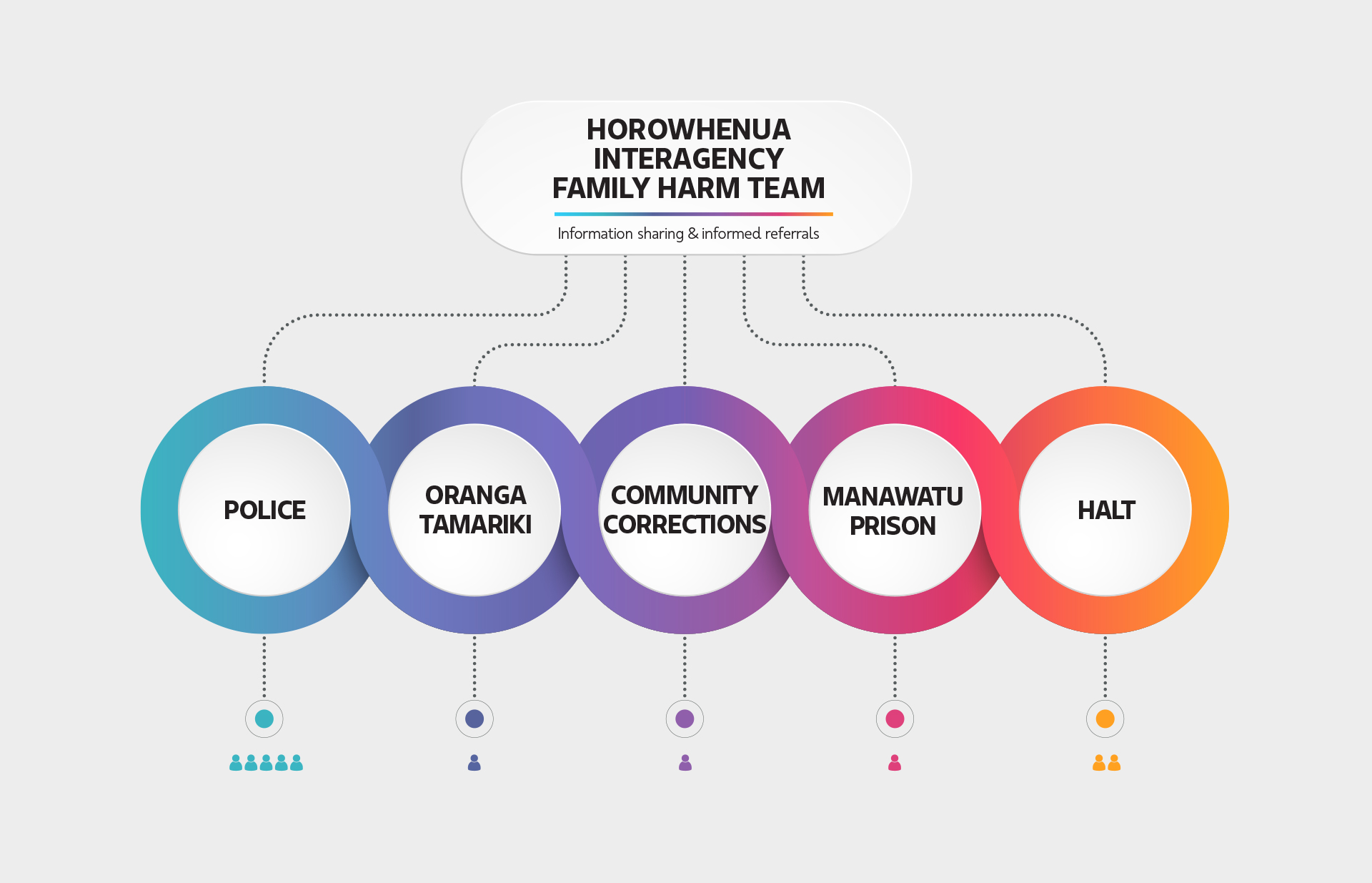 While HALT works mostly on referrals from the Police or other channels you can take the first step for yourself or your family and reach out to us directly here on our website or by phone. We'll put our network into action for you.
All HALT partners have signed an agreement to work together to assist and support those experiencing family violence and respect their privacy by ensuring complete confidentiality to all involved.